Transform Your Cape Town Property With Our Expert Interior Design, Project Management & Decor Service
Projects and decor with a bespoke interior decorating team are available to you within your unique budget. Develop your Cape Town property and grow your asset value with a renovation project, enhancing the experience, villa features, and boosting your rates. Our expertise is available to anyone whose property is needing a creative and luxurious makeover, not only to those homeowners whose villas are under our management care.
RENOVATION PROJECT
A slightly run down property with huge potential was bought by a french owner with a fine eye for quality and art, seeing the potential of the spacious residence with sea and mountain views. The brief was to recreate the traditional african bush lodge theme, to fuse with Scandinavian minimalism. He is a lover of african art, with a special focus on wildlife and birds. Only the finest quality in décor was taken up, and the owner loved us finding unique one-of-a-kind pieces for him.Expert decorator Elzabe Smit completely understood his brief to the last detail and was enthused by the final outcome. Renovations included repainting the entire villa, replacing some older carpets and knocking out the outside walls of the kitchen to make the space lush and green, bright and light.
Click on the photo to view more images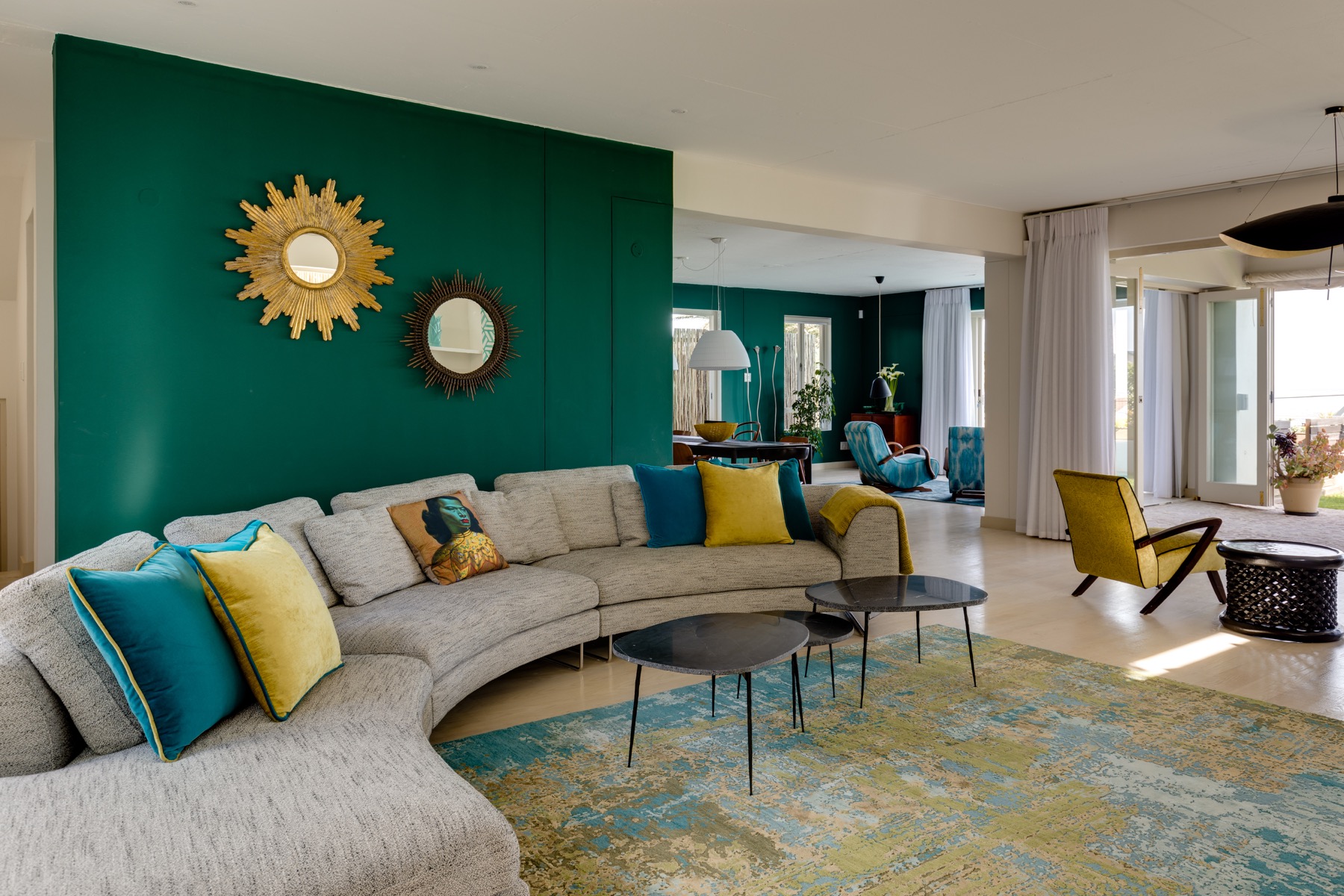 INTERIOR DECOR
A young expat couple living in Hong Kong fell head-over-heels in love with an old, Tuscan style villa and saw its visionary potential. Original artworks, vibrant bold colours and luxurious touches have transformed this property with its fresh, daring and contemporary new look.
Click on the photo to view more images
INTERIOR DECOR
One of the very first apartments in the newly developed Waterfront district – the owners brief was to create a space that is modern, stylish, simple & uncluttered. We introduced timeless decor that is both inspiring & fresh, that seamlessly marries the coolness from the waterfront exterior and the warmth from touches of gold & modern african art on the interior.
Click on the photo to view more images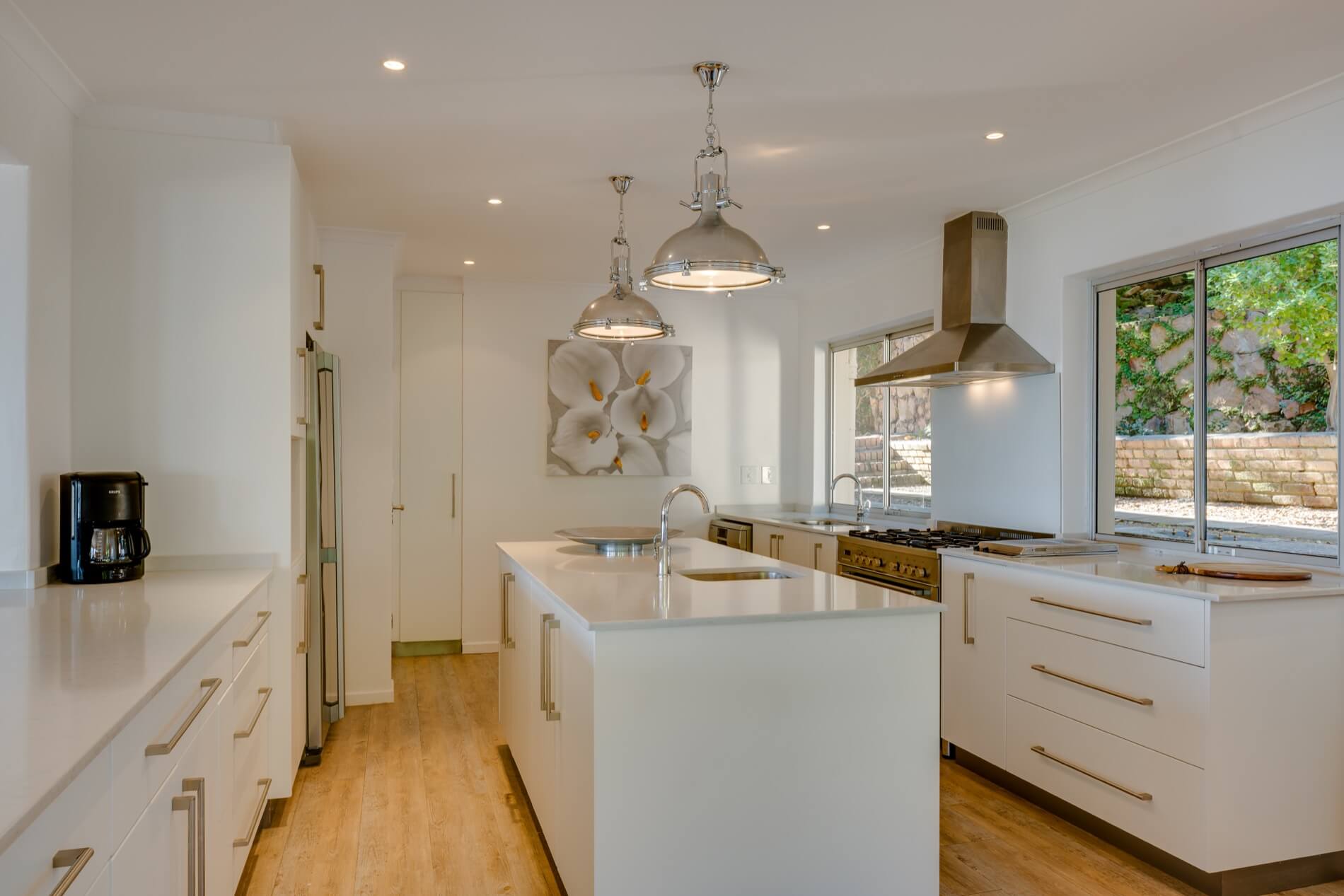 RENOVATION PROJECTS
With a focus on letting the light and sea view in, this has been achieved by making the kitchen and living areas open plan. In addition, the dining area has been modernised, and the lounge is improved to create a large refreshed living space that is loved by all our guests.
Click on the photo to view more images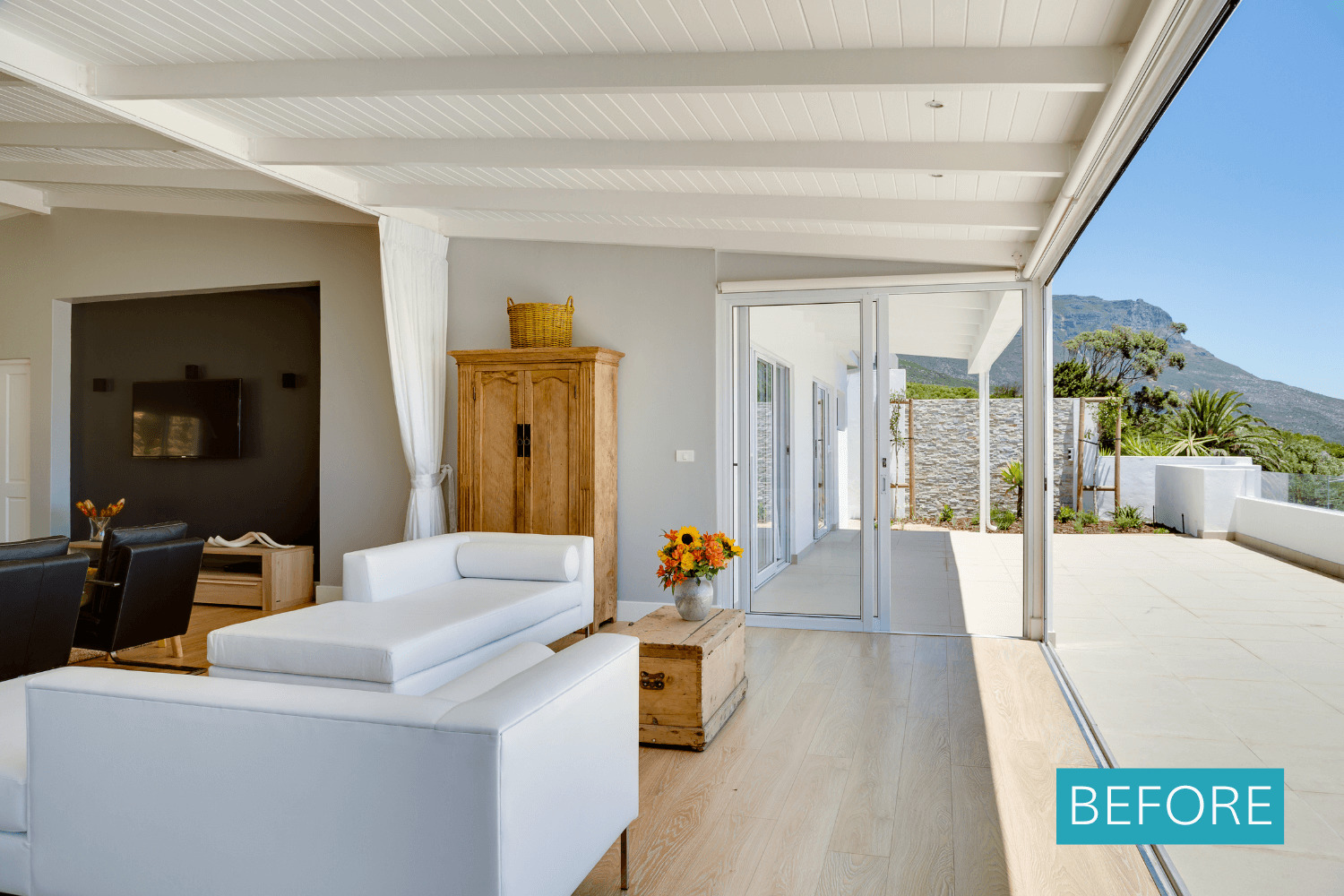 Villa 15 Ottawa, one of our cherished Camps Bay properties, has had a refreshing new makeover! Previously decorated in early 2010, it reflected the industrial chic decor style of the time: black leather and chrome finishes. In the post-pandemic era, guests desire a more natural and comforting space, so we decided to transform this property into exactly that. We have brought in soft, neutral, and earthy tones for a crisp and tranquil atmosphere. The contrasting textures of velvet, cotton, wicker and wood fuse beautifully, creating a plush and calming space to unravel in. Bursts of the surrounding seascape and sky flood the interiors, connecting you to nature so guests can destress and recharge in absolute serenity.
Click on the photo to view more images
RENOVATION PROJECTS
Villa 15 Woodford, our largest private residence within the SeaSky portfolio, received a fresh exterior makeover. We wanted to enhance the open-air aesthetics, making the space more inviting and enjoyable. Maximising the glorious sea views and surrounding mountains, we introduced indigenous landscaping and grey slate paving, extending the flow from within the residence beautifully into the outdoors. Guests love the 12-seater wooden table, enjoying oceanfront alfresco dining, and the enchanting wooden pergola daybed – perfectly positioned to take in the sights of the encompassing sea, sky, and sunsets. Poolside leisure has never felt this exhilarating!
Click on the photo to view more images
Lovely house with a lot of charm and plenty of space, great and friendly staff, fast and solution oriented communication, amazing location, most beautiful sunsets. All in all, we loved it.
It was an amazing place! Perfect location! And the house itself can be looked at for hours.
The villa is in a great location within easy walking distance of Camps Bay restaurants, shops, and the beach. The property itself is great, with large rooms and bathrooms. They all have great views. There's lots of space in the two villas. The outdoor pool area has an amazing view over the ocean and gets the sun all afternoon. We had a very enjoyable 6 nights and would highly recommend staying at this villa!
Stunning apartment. Luxurious. Great location. Safe. 5 stars all around.
Great place! The housekeeper is a charm and very helpful!!! See you next time!